We Thank You for the Welcome Back in 2021!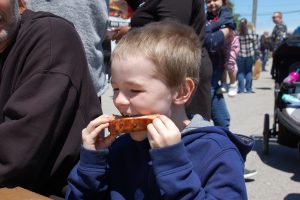 Northeast Ohio came out in full force this weekend to the 22nd Annual Berea's National Rib Cook-Off & Beer Fest. Attendees of all ages came out to enjoy ribs, music, and beer over the Holiday Weekend! Rib teams and other vendors worked tirelessly to take care of the good-spirited crowds that came out to support the event.
Even on Friday evening with the rain and wind, the attendance was rock-steady with folks braving the elements to walk the fairgrounds holding umbrellas with one hand and eating ribs with the other. In addition, many brought in carts, little red wagons and even utilized their baby strollers to cart large orders of ribs to go.
While Saturday remained dry, the cooler weather with high winds played a factor in attendance; however, we thank those who still made it out Saturday and braved the elements.
Sunday and Monday's sunshine not only graced us with warmer temperatures, but also attendance like we haven't seen in a few years.
It sure was great to see so many faces smiling back at me, all sharing in the festive atmosphere and a much anticipated return to the Cuyahoga County Fairgrounds for the 22nd Annual Berea's National Rib Cook-Off & Beer Fest!
To view photos from this year's event, click here to check out our 2021 album.
Kindest Regards,
Candyce "The Rib Chik"
---
Congrats to This Year's Winners
1st Place Best Ribs – Desperado's
2nd Place Best Ribs – BG's Main Event
3rd Place Best Ribs – Wright's Catering & BBQ
Best Sauce – Porky Chicks
People's Choice – Smokin' T's
Come One – Come All!
The Best Value in Town
Welcome to the home of Berea's National Rib Cook-Off &am; Beer Fest, recently named one of 15 Can't Miss Food Events in Cleveland. Year to year, some things never change about the Cook-Off. From face-painting to a rock climbing wall, Berea's National Rib Cook-Off & Beer Fest makes a special effort to create family friendly environment with a picnic style atmosphere. Our Festival offers FREE PARKING ALL WEEKEND LONG, FREE ADMISSION for kids under 12, and in celebration of National Military Appreciation Month, on Monday (Memorial Day), Retired & Active-Duty Military personnel showing proper military ID will be admitted for FREE. General Admission is FREE ON FRIDAY BEFORE 5PM, ONLY $5 AFTER 5PM, AND JUST $5 ON SATURDAY, SUNDAY, AND MONDAY (MEMORIAL DAY). MUSICAL ENTERTAINMENT is FREE all weekend long with your paid cook-off admission.
Rib Info & Pricing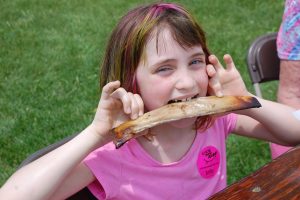 NEW THIS YEAR! – To keep things affordable for all, Berea's National Rib Cook-Off & Beer Fest has established consistent pricing for ribs and associated items so that patrons can budget accordingly. All ribbers have also agreed to offer two bone samplers, so that you can try a little variety… it being the spice of life and all. So strap on your bibs, and get ready for ribs!
Full Slab Dinner – $25
Full Slab – $23
Half Slab Dinner – $18
Half Slab – $16
1/3 Slab – $12
2 Bone Sampler – $6
4 Bone Sampler – $11
Pork Sandwich – $8
Chicken Sandwich – $8
Brisket Sandwich – $10
Call for Artists & Crafters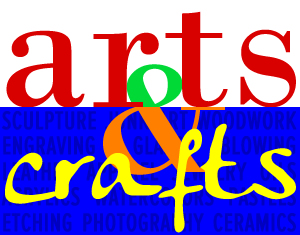 Berea's National Rib Cook-Off & Beer Fest is seeking handmade crafters to display and sell their work at the cook-off. If you are interested, please contact Marie Pochatek by email at Gristhree@hotmail.com or by phone at 440-234-5181.