A Note of Thanks
Thank you, Northeast Ohio, and beyond for making the 2018 Berea's National Rib Cook-Off part of your Memorial Day Holiday Weekend plans. We know you have many things (Cleveland Cavaliers, Indians, Family Outings, Graduation Parties, Weddings and other festivals) to choose from and we appreciate that we were one of your stops.
The Berea City Club's "Berea's National Rib Cook-Off" is our signature event and we are 20 years strong this year because of you. The Volunteer Groups donating their time over the long holiday weekend benefit from their participation with our donating back to their organization following the event.
We are incredibly proud of all "walks of life" that came out and feel welcomed at our festival. We saw a lot of familiar faces from over the years to some new faces that let us know they were happy to have found out about our festival. Be sure to click on 2018 Gallery to see this year's photo album.
It's never goodbye, but so long for now – we look forward seeing you again in 2019 (Mark your calendar for Friday, May 24th thru Monday, May 27th)
The Berea City Club
Congrats to This Year's Winners
1st Place Best Ribs – Mojo's Rib Shack
2nd Place Best Ribs – Blazin' Bronco BBQ Co.
3rd Place Best Ribs – Pig Foot BBQ
Best Sauce – Porky Chicks
People's Choice – Smokin' T's
Pick of the Pig – Blazin' Bronco BBQ Co.

Click here to view photos from the Rib Judging & Awards
2018 Little Miss Berea Winners

Miss Berea – Manpriet Thomas
Miss Berea Teen – Madison Thomas
Miss Berea Pre-Teen – Madison Shannon
Miss Junior Berea – Ava Batson
Princess – Callie Paxton
Little Princess – Mandy Roth
Littlest Princess – Addisyn Dotson

Click here to view photos from the Little Miss Berea Pageant
Come One – Come All!
The Best Value in Town
W
elcome to the home of
Berea's National Rib Cook-Off
, recently named one of
15 Can't Miss Food Events in Cleveland
. Year to year, some things never change about the Cook-Off. From face-painting to a rock climbing wall,
Berea's National Rib Cook-Off
makes a special effort to create family friendly environment with a picnic style atmosphere. Our Festival offers
FREE PARKING ALL WEEKEND LONG, FREE ADMISSION
for kids under 12, and
FREE ADMISSION FRIDAY BEFORE 5PM & ONLY $5 AFTER 5PM AND JUST $5 ON SATURDAY, SUNDAY, AND MONDAY (MEMORIAL DAY)
. MUSICAL ENTERTAINMENT is
FREE
all weekend long with your paid cook-off admission.
Best Ribs! Best Sauce! People's Choice! Boasting more award winning ribbers than any Cleveland area rib fest, Berea Rib is a can't miss event for those who love barbecue. After all, what better way to celebrate a great American holiday than with great American food (and what could be more American than barbecue?) So if you're looking for fun in Cleveland Memorial Day Weekend, Berea's National Rib Cook-Off is the place to be (get directions).
We look forward to seeing you all out at the fairgrounds, May 24-27, 2019, for next year's Berea's National Rib Cook-Off, so mark your calendars!
Call for Artists & Crafters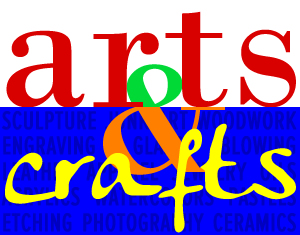 Berea's National Rib Cook-Off is seeking handmade crafters to display and sell their work at the cook-off. If you are interested, please contact Marie Pochatek by email at Gristhree@hotmail.com or by phone at 440-234-5181.