A Big Thank You for Your Support in 2022!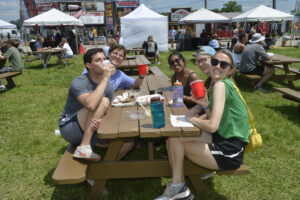 Northeast Ohio came out in full force this weekend for the 23rd Annual Berea's National Rib Cook-Off & Beer Fest. Attendees of all ages showed up to enjoy ribs, music, and beer over the Holiday Weekend! Rib teams and other vendors worked tirelessly to take care of the good-spirited crowds.
Despite a bit of precipitation Friday, attendance was solid with festival enthusiasts braving the elements to walk the grounds—umbrellas in one hand, ribs in the other.
Weather-wise, the rest of the weekend was a full slab of awesomeness—hot and sunny—with folks able to take reprieve from the heat in the shelter of the second extra large dining tent we added this year.
It was great to see so many sharing in the festive atmosphere of the 23rd Annual Berea's National Rib Cook-Off & Beer Fest, and we thank you for supporting the great work the Berea City Club does in the community!
Photos from this year's event have been posted to our gallery, so click here to check out our 2022 album.
Kindest Regards,
Candyce "The Rib Chik"
---
Congrats to This Year's Winners
2022 RIB COOK-OFF WINNERS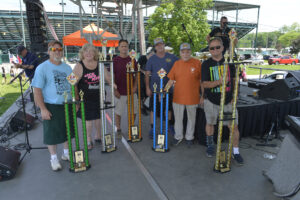 Best Sauce – Blazin' Broncos
3rd Place Best Ribs – BG's Old Town BBQ
2nd Place Best Ribs – Desperado's
1st Place Best Ribs – Pigfoot BBQ
People's Choice – Smokin' T's
Pick of the Pig – Desperado's
Come One – Come All!
The Best Value in Town
W
elcome to the home of
Berea's National Rib Cook-Off &am; Beer Fest
, recently named one of
15 Can't Miss Food Events in Cleveland
. Year to year, some things never change about the Cook-Off. From face-painting to a rock climbing wall,
Berea's National Rib Cook-Off & Beer Fest
makes a special effort to create family friendly environment with a picnic style atmosphere. Our Festival offers
FREE PARKING ALL WEEKEND LONG, FREE ADMISSION
for kids under 12, and in celebration of National Military Appreciation Month, on Monday (Memorial Day), Retired & Active-Duty Military personnel showing proper military ID will be admitted for
FREE
. General Admission is
FREE ON FRIDAY BEFORE 5PM, ONLY $10 AFTER 5PM, AND JUST $10 ON SATURDAY, SUNDAY, AND MONDAY (MEMORIAL DAY)
. MUSICAL ENTERTAINMENT is
FREE
all weekend long with your paid cook-off admission.
Notice: Forms of Payments Accepted at Berea Rib
Due to popular demand, we are already looking into options for offering online presale ticketing in 2023 and beyond, however for 2022, tickets will sold EXCLUSIVELY at the Gate and payment for admission is CASH ONLY.
All Vendors (including Rib Teams, Misc. Food Vendors, Arcade Games, etc.) take Cash. Some, but not all, take credit cards.
ATM's are available onsite.
Call for Artists & Crafters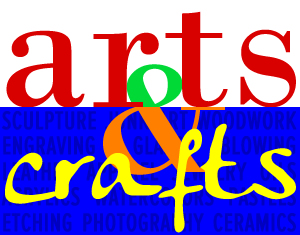 Berea's National Rib Cook-Off & Beer Fest is seeking handmade crafters to display and sell their work at the cook-off. If you are interested, please contact Marie Pochatek by email at
Gristhree@hotmail.com
or by phone at 440-234-5181.