Following is a partial list of acts slated to perform on the Southwest General Stage at the 2019 Berea's National Rib Cook-Off & Beer Fest. We'd like to extend special thanks to Southwest General for their generous support of our event. To find out when a particular act is set to perform, click here to check out our Southwest General Stage Performance Schedule.
Phil Dirt & the Dozers: Surf's Up
When: Sun, May 26 at 6:00pm
Website: phildirt.com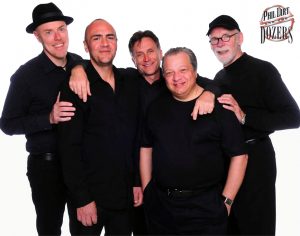 We all need a throwback to remind us of where we came from and why our future rests on the foundation of the past. A Phil Dirt and the Dozers show will take you right back to classic Rock n' roll oldies golden age; a spiritual place often revisited by modern day superstars for inspiration and direction.
For years, Phil Dirt and the Dozers have been praised, honored and downright loved by people everywhere. From their rise in Columbus, Ohio, The Dozers have kept their eyes keenly focused on musical perfection, quality, and entertaining their audiences. Standing ovations, encores, fun, laughter, and repeat performances are the "norm" for the Dozers. Their seasoned wit, extraordinary talent, musical excellence, and artful versatility have granted them a place among rock n' roll legends.
Beatlemania Magic – A Tribute to the Beatles
When: Fri, May 24 at 9:00pm
Website: beatlemaniamagic.com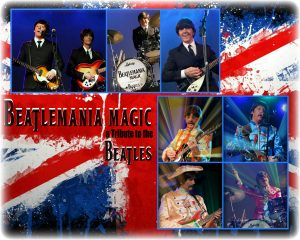 Beatlemania Magic a Tribute to the Beatles recreates the magic of "Beatlemania". A national touring Beatles Tribute band recreating the early Beatles concerts with identical costumes, equipment and spot on harmonies. Songs from I Want to Hold Your Hand to I'm Down played using Vox amps, Gretsch, Hofner & Rickenbacker guitars made famous by the Beatles. The look and sound is uncanny. "Beatlemania Magic" also recreates the "Magical Mystery Tour" of Sgt Pepper, White Album, Let It Be and Abbey Road. If you missed them in 1964, you must see Beatlemania Magic a Tribute to the Beatles today and relive the "magic".
Gary West – For the Love of Cash
When: Sat, May 25 at 6:00pm
Website: garywestmusic.com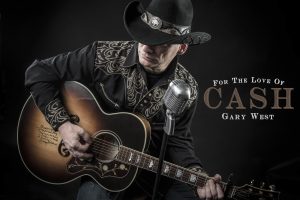 Gary West was born and raised in a rural farm area, 35 miles east of Indianapolis, Indiana.  His given name was Gerald Boger Jr. In 1985 while on tour with Tommy Cash (brother of Johnny Cash) Tommy told Gerald that he needed a new name if he was going to be in show business. Later that night during Tommy's performance, Tommy introduced Gerald as, "Gary West on the drums".  The rest, as they say, is history. That same band that was backing Tommy Cash that night, was formed by Gerald in 1978. Amazingly that band continued to perform all over the US and Canada for 13 years. That band was the Royal Aces. (That's a whole other story). In 1988 Gary moved to Nashville, TN in a "1963 GMC 4104 tour bus" with everything he pretty much owned in that bus, and the journey began.
After a few short weeks in town, Gary landed an "artist gig" with Grand Ole Opry star, Del Reeves. Gary went on to perform with many country music legends such as Tommy Cash, Little Jimmy Dickens (12 years total), Jett Williams (1 year), The Drifting Cowboys (1 year), Del Reeves (2 years), Jean Shepard, Charlie Pride, Hank Thompson, Melba Montgomery, Ferlin Husky, and many other Grand Ole Opry legends.  Gary recalls, "One of my favorite things to have been a part of was the "Drifting Cowboys". This was Hank Williams Sr.'s original old band with Don Helms on steel guitar and Jerry Rivers on fiddle. These two men were icons in country music history. They played on Ray Price records and with Patsy Cline and Hank Williams to name just a few. We toured all over Germany, Switzerland, Holland, and the US that year. We also performed with Jett Williams on the German Country Music Awards. What an unforgettable experience."
As an artist, he performed throughout the US and Canada as "Gary West and the Wild Wild West Band!" This was a hard driving, country/rock style sound with steel guitar. How can you be country without a steel guitar? Later "The Gary West Trio" became very popular in Nashville and he enjoyed a six-year stint at the world famous Opryland Hotel in Nashville, TN. He mainly performed at the "Pickin' Parlor" and the "Jack Daniels Saloon" located inside the hotel.
One night backstage at the Opry, Justin Tubb (son of Ernest Tubb) invited Gary to be a guest on the world famous "Ernest Tubb Record Shop". This is one of the longest running radio shows in the world and has a profound mark in music history. It was truly an honor to perform and be invited by Justin Tubb himself.
The push to be a Nashville recording artist continued as Gary worked with different managers including Mike McDaniel (brother of Mel McDaniel) and Kari Reeves/Del Reeves Productions (she got Billy Ray Cyrus his record deal). He has sung demo's for many songwriters. In one studio alone he sang 65 demo's in one summer.  He sang several demo's at Jim Allison's studio and co-wrote with Jim Allison and Kari Reeves. (Jim wrote seven #1 records for Reba).
In 2002, Gary took a break from singing but continued to perform with Country Music Icon "Little Jimmy Dickens" on the Grand Ole Opry. In 2009 there were changes made in the Grand Ole Opry in that stars with Country Music Hall of Fame status were no longer able to keep their road bands on the Opry after they retired from the road. Sadly, in mid November of 2009, Gary and about 16 other musicians were cut from the roster.
In 1998 Gary began producing his own music and continued producing projects for many songwriters. Gary began using his technical talent and his own recording studio as a service to other musicians, songwriters, and artists. Some notable people Gary has recorded or produced for specific projects include Mark Collie, Craig Campbell, Ken Mellons, Lance Allen, Terry Bayless, Jason Roller, Buddy Spiker, Fred Newell, Johnny Hiland, JD Myers, Chuck Courtney, Becky Coyle, Brian Glenn, Doug Jernigan, Chasing Lexi, Mark Cash, Dennis McCall, Kim Parent, Cotten Payne, Hoot Gibson, Darrin Vincent, Ric Sandler, Mike Oldham, Jessica Miller and more.
Melanie May
When: Sat, May 25 at 3:00pm
Website: melaniemaymusic.com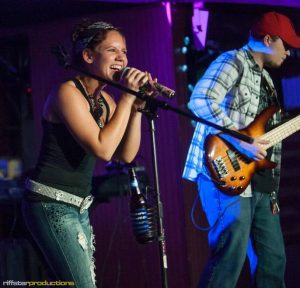 Melanie May, a 28 year old Ohio native, is a new fiery force in country music that walks between heaven and hell. She was fronting her own band at the age of 15, playing covers that ranged from AC/DC to Miranda Lambert, as well as her own originals; entertaining five to six nights a week while juggling 4H, High School, and two jobs. She sang anthems for the Cleveland Indians, Cleveland Browns, and many other minor league baseball teams as well as First Energy Stadium events. Word spread quickly in the small town of Middlefield where she grew up, and she was soon opening for artists like The Marshall Tucker Band, mini KISS, and The Kentucky Headhunters. These experiences only fueled her fire to keep chasing her dreams. After begging her parents to move to Nashville they compromised by taking her to Tennessee nearly every month to get a "lay of the land" and make some connections.
Thanks to her amazing support system she signed with an artist promotion team and released her first single to country radio in 2009. This heartfelt, military love original, went top 40 on music row charts and won a songwriter's competition through Strum Magazine where May was offered the chance to perform a USO Tour with Operation Troop Aid. Due to her storytelling lyrics, she was also given performances at the CMA Festival, the Country Radio Seminar, as well as numerous writer's rounds and showcases.
The day after her 21st birthday she made the move to Nashville, TN. She began singing a few nights a week on the famous Broadway strip, meeting songwriters, producers, and musicians. It wasn't but a few months later when she met her current producer Johnny Garcia; lead guitarist for Trisha Yearwood and Garth Brooks.
Melanie is currently working on her first album. As she says, "I want this album to truly reflect where I've been and what I've been doing the last few years on this amazing ride called life. My heart has been ripped out, my heart has been full; it's kept the beat through sad times and through joy. My heart is what wrote this album. Reckless, the album title, is set for release in Spring of 2019 and reflects Melanie's growth as a more seasoned songwriter and mature singer.
She is anything but old news.
CRAIC
When: Sun, May 26 at 9:00pm
Website: craicpunks.com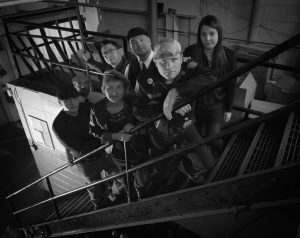 In 2009 the regional Celtic punk rock band CRAIC, was formed in Cleveland, Ohio.
CRAIC's first EP released in 2011, "It's Still New Enough That It's Forgivable" won multiple "Best of 2011" awards. CRAIC's latest album entitled "Amongst The Mischief and Malarkey" was released in March 2014 and stays true to the Celtic Punk band's core sound and also showed up on many best of 2014 lists from around the world.
CRAIC had the honor to work with ex-Dropkick Murphy, Ryan Foltz at Cleveland Audio to engineer and produce both their releases. The 8 member group blends punk tunes, crystal clear guitar riffs, and traditional Banjo, fiddle, tin whistle and Irish vocals for a unique and exhilarating Celtic Punk musical ride. Some of their influences include The Mahones, Flogging Molly and The Pogues. CRAIC really stands out with their superior lyrics and heavy bluegrass influence as well.
CRAIC consists of Brett M. Burlison (lead vocals & Bodrhan), Timmy Clausing (acoustic guitar), Theresa Kalka (tin-whistle, vocals), Jason "Gojko" Kollar (bass guitar), Jordan Hemann (electric guitar, vocals), Jennifer O'Neal (fiddle), and David Kammerman (drums, vocals).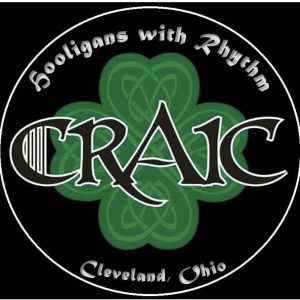 CRAIC has had the opportunity to share the stage with some great acts such as: U.S.Bombs, Real Mackenzies, The Mahones, The Tossers, Bouncing Souls, The Mezingers, Young Dubliners, 1916, Ramshackle Army, The Business, Tartan Terrors, Red Hot Chili Pipers, Nelly, 10 Years, The Wailers, and many more. You can you hear CRAIC's tunes on Amazon, Google Play, iTunes, Pandora, Spotify, iHeartradio and many other online streaming sites.
If you're in the mood for a fist-pumping, in-your-face great show, surely you'll have to check out Cleveland, OH's, World's Greatest Traditional/Contemporary Irish, Folk, Bluegrass, Punk-Rock band in the Universe… Your Hooligans With Rhythm…CRAIC!!
Slàinte!
The Stickers
When: Sat, May 25 at 9:00pm
Website: thestickers.com
Band Bio (PDF): Click here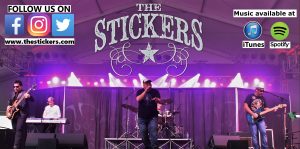 Billboard sounds off on The Stickers:
"I have got to hand it to new trio the stickers. A brother trio from Pennsylvania, these guys really set themselves apart with their soulful approach. I really liked this one – a lot. And I think you will too!" – Chuck Dauphin, Billboard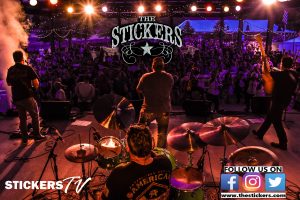 The Stickers have quickly become a solid name in the country music world.  Hailing from Western Pennsylvania, the band has become known for their high-energy country rock shows and catchy songs that have taken country music fans by storm! The Stickers have launched their talents across the US, earning a number of industry accolades and credentials along the way.
The Stickers have built an excellent track record:
The Stickers were featured on the Hit Primetime TV show, "Nashville".
Their single, "Girl In A Pick Up Truck" is a featured song and weaved into the storyline of the Warner Brothers and WWE Studios Movie, "Pure Country 3" placing the band alongside country music legend Willie Nelson!
The Stickers have two singles that hit the top 40 on country Radio and several others that charted in the top 100.
The Stickers single, 'Countrified', was selected by the NHL and featured during the world wide television Broadcast of the NHL All Star Game and the 2016 and 2017 NHL Stanley Cup Final Series on NBC, MSNBC, and NHL.com, as well as being featured at All Star Weekend Activities.
The NHL featured their single, 'Country Proud' during the Stanley Cup Finals in a special video honoring our military for Memorial Day and in Games 2,3,4 &5 of the 2017 Stanley Cup Finals.
NASCAR featured The Stickers at the Daytona 500. NASCAR fans embraced The Stickers which led to appearances at the NASCAR All Star Race in Charlotte, followed by a capacity performance at Tennessee's Bristol Motor Speedway.
On New Year's Day, the NFL paired up The Stickers with International Mezzo Soprano Opera star, Marianne Cornetti. They combined to deliver a stirring rendition of Auld Lang Syne to celebrate the new year at Heinz Field as the Pittsburgh Steelers hosted the Cleveland Browns in a New Year's Day showdown.
Iconic Music Industry Leader, Billboard, gave The Stickers a glowing review. Followed by rave reviews from leaders across the music world.
The official video for the band's single 'Countrified', appeared on over 40 national outlets and was trending on CMT.com.
The Stickers were featured on PBS in a music special from their hometown.
The band has earned 3 Billboard song writing awards. They are three-time Official CMA Fest featured artists.
The Stickers were voted finalists for the City of Champions Award and honored by the Sheraton Hotels and the Boys and Girls Clubs of America for their charitable works and commitment of good will in their home state of Pennsylvania.
Performed with Hank Williams Jr, Florida Georgia Line, Little Big Town, Blake Shelton, Zac Brown, Alan Jackson, Big & Rich, Trace Adkins, Wynonna, Clint Black, Jamey Johnson, Billy Ray Cyrus, Old Dominion, Bret Michaels, The Cadillac Three, Phil Vassar, Jerrod Nieman, Parmalee, Travis Tritt, Miranda Lambert, Joe Nichols, Craig Campbell, Miranda Lambert, Easton Corbin, Maddie & Tae, Montgomery Gentry, Brett Eldredge, Chris Young, Eli Young Band, Charlie Daniels, and many more.
Seven Nations
When: Mon, May 27 at 5:00pm
Website: sevennations.com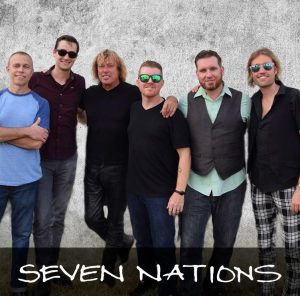 Seven Nations is not your father's Celtic band. With a passionate, tender, and rollicking style that winningly veers from roots and folk to dance and fusion-rock, Seven Nations has earned a growing reputation as an adventurous band with a charismatic stage presence.
"Seven Nations — the name refers to the seven original Celtic nations of Scotland, Ireland, Wales, Cornwall, Galecia, Isle of Man, and Brittany — officially began in 1993 in New York City with a standard line-up of drums, guitars, and bass," notes lead singer and guitarist Kirk McLeod.
"We soon introduced bagpipes into the show, and over time the number of songs utilizing bagpipes grew until it became obvious that they were integral to our emerging sound," says McLeod. "Most of the band members grew up playing Celtic music, and we've been performing original compositions since we began. Our instrumentation, and bagpipes and fiddle mostly, give us a distinctive sound and that's what makes us different."
Seven Nations has been touring full-time since 1994 with successful stops in Europe, Canada, Puerto Rico, and virtually every state in the US. The band has recorded a number of albums with over a quarter million units in sales. The band's latest album, Time as the Enemy has been praised for "having the appeal of the original albums, yet a mature songwriting style. The lyrics are relatable, surprising, and the pipe/fiddle hooks stir a desire to listen to the album over and over."
Its versatile and dynamic style has stamped Seven Nations as a highly book-able band, with an ever increasing and loyal fan base. The group has performed at a variety of venues, from nightclubs and pubs to festivals and street fairs. They've done it all. Recently, garnering the attention of the Orchestra world by including dates with several American orchestras, most notably the multi-Grammy-winning Atlanta Symphony Orchestra, the Jacksonville Symphony, and the South Carolina Philharmonic. They also became the first Celtic rock band to bring this exhilarating collaboration to the stage at an outdoor Irish festival, when they performed an entire show with the Columbus Symphony Orchestra at the Dublin Irish Festival.
In addition, Seven Nations has played the Winter Olympics in Salt Lake City, a New Year's Eve performance at Scotland's Royal Mile for some 40,000 people, and at the New York City Marathon.
Seven Nations has been the subject of a multi-million dollar advertising campaign and appeared in over 20 major publications including Rolling Stone, Billboard, Playboy, Maxim, GQ, Stuff, and FHM.
It's been over a decade and close to a million miles logged on the road for Seven Nations since their inception and they're just getting started. With a highly anticipated return to their roots of festivals, touring and recording, this indie band is poised for another amazing decade.
SEVEN NATIONS ARE:
Kirk McLeod – Vocals, Guitar
Jim "Struby" Struble – Bass
Christian "Crisco" Miceli – Drums
Victor Gagnon – Fiddle
Will MacMorran – Bagpipes, Guitar
Disco Inferno
When: Mon, May 27 at 2:00pm
Website: discoinfernoband.com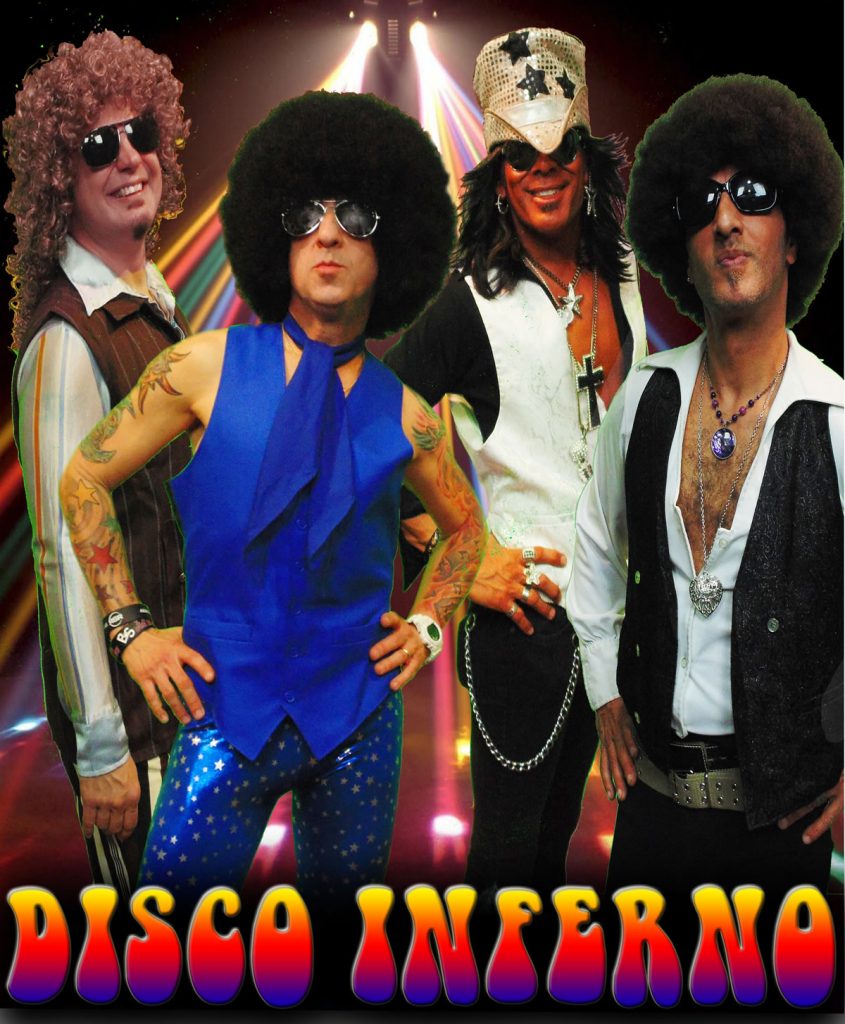 Disco Inferno was formed in 1995 after Sonny relocated from Southern California to the Cleveland, Ohio area. Sonny was an original member of the Boogie Knights, the band that started the disco band craze in 1992. Perfect World Entertainment was formed to manage the Boogie Knights and now has several disco bands under its management. These bands are located in most major markets in the U.S.
DISCO INFERNO is Sonny D. Lite, Joey "Hollywood"  D. Lite, Bjorn Z. Free,  and Rocky Bucacci.
Heartbreaker
When: Mon, May 27 at 11:30am
Website: facebook.com/HeartbreakerCleveland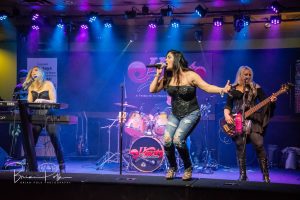 Heartbreaker is a Cleveland-based tribute to the multi-platinum, Grammy Award winning icons, Pat Benatar and Heart. Fronted by three female vocalists and backed by lean, musical arrangements, Heartbreaker intertwines the harder edged classic rock, top-40 power pop, and rock ballads that made these artists famous.
Heartbreaker is energized by the continued interest in the artists they cover! Heart was inducted into the Rock and Roll Hall of Fame in 2013, and after ending a family feud, have announced new tour dates. Pat Benatar and husband/guitarist Neil Giraldo will be featured in the 2019 season of American Idol, and have also announced a 40th anniversary tour.

Heartbreaker has been known to Kick It Out at Aces Grille, Sly Fox, Time Warp, Lorain Palace Theater, Lorain County Fair, and Legends in Uniontown and Parma. Come out and experience Heartbreaker's raw power, hear their stunning three part harmonies, and watch them enjoy paying tribute to the Most Influential Women of Rock!
Heartbreaker is:
Hallie Tennant-Pechaitis – lead vocals
Celeste Harsa – bass, vocals
Lisa Phillipi – keyboards, vocals
Dave Rupnow – guitar
Jake Schneider – drums
Cruisin'
When: Sun, May 26 at Noon
Website: thebandcruisin.com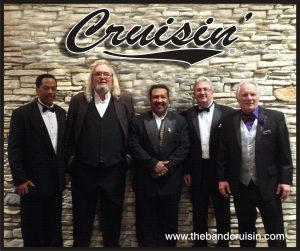 While being noted primarily for its Motown renditions, the band Cruisin's repertoire by no means stops there.  The hits of Al Green, Sly & The Family Stone, The O'Jays, Van Morrison, The Temptations, Santanna, and others are consistently performed with a flare and style second only to that of the original artists.
The band Cruisin' is the blood, sweat and tears of Ron Howard, lead singer, sax player, and founder.  Currently, Ron arranges music for Cruisin' in addition to acting as their booking agent. His goal, in his over 25 years in the music profession, has been to be the best entertainer possible, and to give the audiences great quality music.
To say the least, this is not your typical "let's put it together and play on weekends" group.  This is a dedicated group of professionals with a strong following in a 5-state region who regularly enhance any venue at which they appear, whether it be the club scene, weddings, private parties, or municipal events.
RTE 212
When: Sun, May 26 at 3:00pm
Website: rte212.com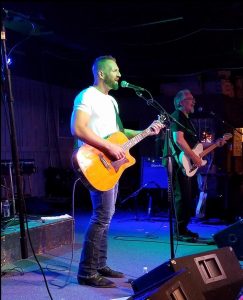 Northeast Ohio's premier country band featuring maximum fiddle power, tasty guitar licks and rich vocal talent. Rte 212 can be found jamming at Thirsty Cowboys in Medina, howlin' at Nashville Nights in Akron, rippin' it up at Chuggers in Streetsboro, and playing it cool at Dino's Bar & Grill in North Royalton.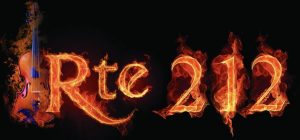 Rte 212 takes the stage with 75 years of combined musical experience playing the latest country hits as well as the classics and old favorites. Check us out at any one of our events listed below.
RTE 212 is:
Vocals, Guitar / Chad Wayner
Guitar, Vocals / Steve Penfound
Fiddle / Arash "Raj" Ghahremani
Bass / Arthur Lewis
Drums / Robert Miller
Yearbook
When: Fri, May 24 at 6:00pm
Website: yearbookmusic.com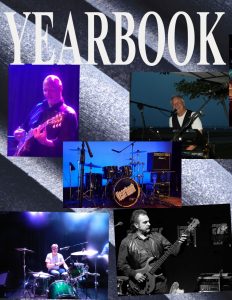 Yearbook is Classic Rock/dance Rock/ Motown group performing primarily in the Northeast Ohio region. We are moving into 2018 with a wider selection of materials and with a change in direction. YEARBOOK is moving into our twenty fourth year and we are having more fun and playing more places than ever. Our list of regular venues has grown to include: Cedar Point, Various Eagles and Moose Clubs,The Elyria Amvets, and Willow Lake Park. We have also expanded into many other private areas including parties and weddings. In 2018 our on-line schedule will reflect the increased number of private functions. We will Still have a fair amount of public gigs as well as the schedule will clearly show.
Yearbook has also expanded our material list to include 60's, 70's,and the 80's, helping us appeal to a wider audience. Our lineup features "TJ" Thomas Javorsky on Guitars , Rob Johnston on drums and Vocals, Joe Salem on keyboards and Vocals, and Bill Uhler on Bass and Vocals.